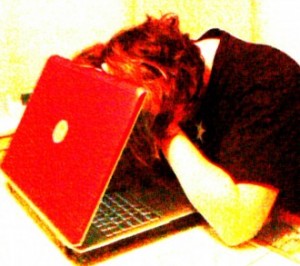 Optimize your blogging practices at Fairhaven's first
Smart Bloggers Breakfast
.
Enjoy fresh coffee and delectable breakfast options while learning the latest blogging tips & tricks.

The Smart Bloggers Breakfast is a practical, delicious hour packed with one or more topics of special interest to smart bloggers:
time-saving tips and tricks
trends in content development
reviews of useful widgets
blog organization and scheduling suggestions
oodles of off-the-wall information
It's all dedicated to making you a smarter, more successful blogmeister. All blog and content development skill levels are welcome. Topic-specific downloads will accompany the session. Future titles will be posted so you can plan accordingly.
This month's topic is:
The 10 Smartest Blogging Practices of the Year
Jan 16, 2014; 8 AM to 9 AM
$10 at the door (cash/check only)
Magdalena's Creperie in Fairhaven across the street from the Village Green
I start at 8 AM sharp so please get there early to settle in with your Magdalena's Creperie breakfast eats. The food costs extra but it's so darn yummy. Use the form below for questions. Hope to see you there! :) 
[contact-form][contact-field label='Name' type='name' required='1'/][contact-field label='Email' type='email' required='1'/][contact-field label='Website' type='url'/][contact-field label='Comment' type='textarea' required='1'/][/contact-form]