A Kayaker's Take on Peter Bregman's HBR Article
Author and business strategist, Peter Bregman, recently posted an excellent Harvard Business Review blog piece entitled, Restore Yourself to Your Factory Default Settings. In it, he touts the wisdom gained from a short do-nothing break.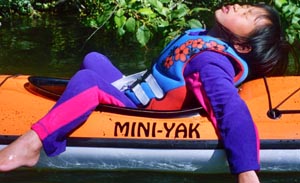 "When you unplug and wait for a minute, you restore yourself to your factory default settings, which for most of us tends to be generous, open-hearted, creative, connected, and hopeful. " -PB
His subsequent article, When Nothing Works, explored the concept more radically.
"In my last blog post, Restore Yourself to Your Factory Default Settings, I suggested that doing nothing for a minute might help change things. Sometimes, though, it's worth taking that to the extreme."-PB [Read more…]